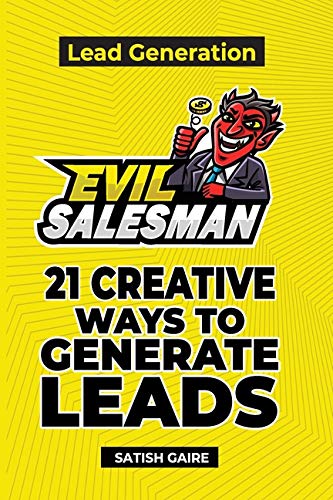 EvilSalesman Lead Generation: 21 Creative Ways To Generate Leads
EvilSalesman takes a unique approach on how to generate leads for both online & offline businesses.
The book focuses on ready to implement the formula to set up your offer, then guides you with unique 21 ways to generate leads for any business.
Order Now!