10 Tips On How To Choose A Co-Founder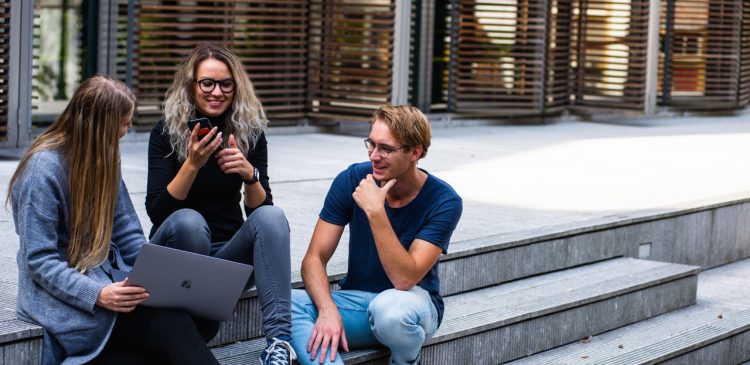 When it comes to business, there's a good chance that you will need a partner to help your company reach a certain level. The right co-founder can do wonders for you – whether it's raising money, coming up with business strategies, or examining a new way to pivot in the market.
Of course, the wrong co-founder can literally tank a business. He or she might end up ruining your company's reputation, depleting your resources, or misrepresenting what your organization is trying to accomplish. Here are ten tips on choosing the right co-founder.
1. Find A Partner Around The World
There's nothing wrong with finding a co-founder from a completely different background than you, and with a completely different perspective. In fact, you might find that this individual can help you enter other markets in different countries, due to cultural and linguistic differences, for example. The world is changing, and there are entrepreneurs around the world. Don't limit yourself to one region!
2. Explore Common Interests
You may end up spending a ridiculous amount of time with your co-founder while you scale your business. You might want to explore what common interests that both of you have. You certainly don't need to have the same hobbies, but if you don't share some common beliefs – it might be something that will cause tension and conflict later. A simple conversation can reveal a lot about potential common interests.
3. Clearly Define Roles
You should be honest with a potential co-founder about your own weaknesses, so they can respond about how they can help "pick up the slack" with respect to the company. Will you be the CEO, and what does that mean for the co-founder?
How much power and leeway will he or she have? If you clearly define these roles from the beginning, it can save you a lot of time and headaches down the line. You can also avoid resentment later on by clearly defining roles, as well.
Articles you may like: 10 Life Lessons From Jack Ma, The CEO Of Alibaba
4. Network
It takes networking to be an entrepreneur. You have to network to find out more about your sector, you have to network to find funding – so why wouldn't you network to find the right co-founder? You should let it be known that you are searching for one, and you might find that a capable co-founder is closer than you realized. This does take some effort on your part, but it might be completely worth it if you find a hard-working and knowledgeable co-founder.
5. Try Online
There are websites and social media platforms for everything, and that also means business partners. There are millions that turn to online dating to find people that they are interested in, so why not turn to the Internet to find your next co-founder? You might want to browse business blogs, forums, and websites to learn more.
6. Relocate
Unfortunately, every city doesn't have a startup infrastructure. If you live in a rural area, for example, there's a good chance that the local economy doesn't really rely on startups. How are you supposed to find a co-founder in a city that doesn't even seem too keen on supporting businesses? You might want to consider moving to a larger city to find a co-founder in this case.
Of course, you should take into consideration your financial situation. There are cities such as San Francisco and New York that might not be worth moving to, because the cost of living is so high. However, there are more affordable options that might prove to be a smart choice, such as Houston,
7. Ask Around
We all know that friends, family, and colleagues can definitely help not only with your personal life, but with your professional career, as well. Why not ask them about a potential co-founder, or at least someone they know where to look. This can be a great way to find a co-founder quickly, or at least connect with someone that may help your business down the line.
8. Know The Red Flags
There are plenty of red flags to look out for in people, but a co-founder can completely derail your business. When you are searching for a co-founder, make sure you don't find someone who is too defensive for your liking, or fails to communicate properly. How is your business going to scale if the lines of communication aren't consistently open? Of course, if they seem erratic in any way, or aren't that productive – there's no reason they should be involved in your business.
9. Don't Rush
If you are an entrepreneur that truly takes your company seriously, you understand how important it is that you find the right co-founder. There is no need to rush and grab the first person that you see, and offer them equity and a salary. You should be intent on researching what kind of individual would work best with you, and sit down with many people before you finally decide.
Of course, the potential co-founder will have to believe in your business. As a result, you will want to be able to pitch them on your company's potential. If they don't believe that the company will be a success, and YOU can't sell them on it, why would they join? Either way, remember to keep your options open and take your time with a co-founder.
10. Know What You Are Looking For
How will you decide on a co-founder if you don't know what you are looking for? Do you want an introspective leader that might live on another continent to help organize the "big picture" for your company? Do you want an energetic "salesman type" that lives in the same city? You should come up with a list of attributes and characteristics that you are looking for, before you go out searching.
A co-founder can be tough to find, and it might take some time. However, it's one of the most important business decisions you can make, and you should certainly know what you are looking for before you begin your search. You never know: the right co-founder might end up becoming a lifelong friendship.