10 Reasons To Start Your Startup In College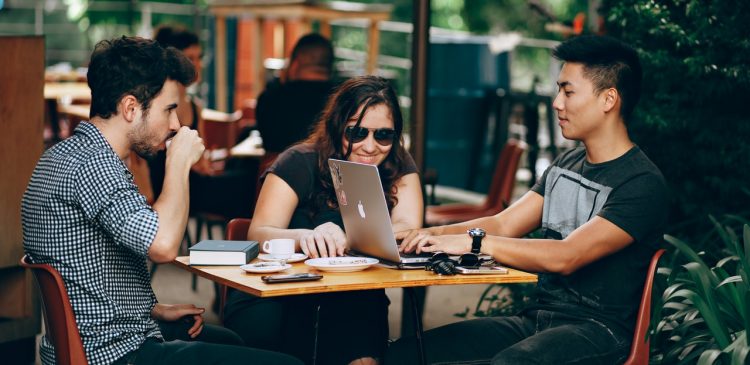 There are plenty of successful people that went to college, only to end up starting up a company that forever changed the direction of their life. The most notable example is probably Mark Zuckerberg, who launched Facebook while at Harvard. Facebook is now one of the most popular social media platforms and companies in the world, boasting over 2 billion monthly active users. While the approach might not be for everyone, here are ten reasons to start your startup while you're in college.
1. Networking
There is a saying that your "network determines your net worth". The idea behind this saying is that you will only be as successful as the people that you surround yourself around. College is a great place to learn about subjects and find out your passions, but it's also an incredible way to network with future leaders.
It's no secret that the Stanford community has a close relationship with Silicon Valley, and a similar relationship exists with many universities, startups, and regions. You should do everything you can to network as much as possible, because it might help your startup's chances of success. You may never realize the power of networking until you find yourself requiring the services of someone you met at a networking event, and it might end up saving you a tremendous amount of time and/or energy. Who knows? You might end up finding the co-founder of your startup at the next college function you attend.
2. Talent Pool
There are many companies that are constantly looking for talented individuals, whether it's a software developer, an engineer, a digital marketer, or otherwise. Your college is filled with talented people that are eager to put their skills to use! You can help draw from this talent pool to help your own startup.
3. Tools/Resources
There are many colleges and universities with some incredible tools and resources, and they are often free! This might include library books, Microsoft products, or other productivity/ collaborative software that would otherwise cost you money. You can take advantage of these tools for your startup and save money!
4. Free Time
College can definitely be tough in terms of time management. After all, you have to attend class, learn, do homework, and maintain a social life. However, the truth is that you will probably have even less time later on, when you are focusing on your career and/or family. One of the best reasons to start your startup in college is because you have time to brainstorm, strategize, and execute.
Articles You May Like: https://satishgaire.com/blog/5-ways-to-boost-startup-revenue/
5. Internships
Why do you think that internships exist? Organizations and companies want to have a head start when it comes to college students, so that they can ensure that their company can benefit from fresh blood and new ideas. Internships can be a great way to gain new valuable contacts.
6. Contacts
Networking can be great, but the right contact can go a long way. You might be surprised to find that a professor can help you tremendously with your startup, or that a certain contact of someone at your school might be interested in funding your company. These contacts can prove invaluable.
For example, Channing Robertson, a Stanford professor, was integral in helping Elizabeth Holmes with the funding for her own startup, Theranos. Even though Theranos may not have ended well, Robertson clearly proved a great contact for her.
7. Marketing
You can learn a tremendous amount about marketing from being in college. College students definitely help when it comes to setting trends, and the "word of mouth" of college students is one of the reasons that led to Facebook's success. Of course, Facebook is not alone. Students can prove a valuable resource when it comes to tinkering with your marketing and messaging, and there's a good chance that they might be able to offer advice and feedback for very little time and/or money (compared to others).
For example, New York University's WNYU was instrumental with respect to breaking many various rock acts during the 1980s. Def Jam Records, one of the most famous hip-hop record labels in history, also started in a college dormitory, as well. College can help you understand marketing in a new unique way, and experiment with which methods might work the best for your startup.
8. Low Risk
One of the great aspects of launching a startup in college is that you may not have to deal with the realities of adulthood yet. This may be the perfect time to direct your attention and resources towards a company, as you might not have to pay rent and bills at this time.
Of course, it should be noted that launching a startup in college might depend on whether you have student loans or not. It is clearly much more low-risk to launch a startup if you don't have to worry about student loans. Regardless, many would agree that it's a great time to put your energy into a venture before you are required to make ends meet for yourself every month.
9. The Upside Of Inexperience
As a college student, you might think of yourself as inexperienced, and view this as a limitation. However, your naivete also might mean that you don't recognize the limitations and goals that others do. While there are others that might be jaded by an industry, you might be willing to take the kind of risks that can lead to success. It might not be guaranteed, but it might be more of a plus than you think!
10. Real-World Education
We all know that education is important. However, there are many that might argue that experience is the best teacher. You can read a thousand books about business, but actually attempting to start a business could potentially teach you more than you ever realized.
This kind of real-world education might prove priceless. It might be this knowledge that helps you reach success, in whatever path you end up pursuing. At the very least, even if you fail – starting a business still looks great on a resume!
College means a lot of different things to a lot of different people. It might be the time to party for some individuals, and it might be the time to network professionally with others. There's nothing wrong with launching a business while also maintaining a social life.
As you can see, there are plenty of reasons why it is the perfect time to launch a startup. You may end up realizing that college was essential to your entrepreneurial journey!